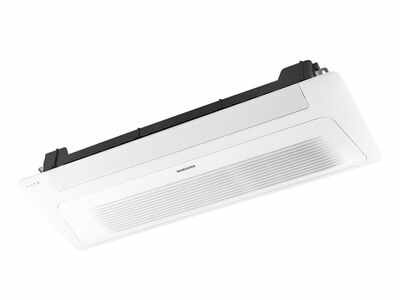 South Korean electronics brand Samsung has launched a new range of wind-free ACs in India. Said to be the country's first air conditioners with PM 1.0 filter, the ACs can filter dust particles that are up to 0.3 micron in size. The new range of ACs is also claimed to sterilize virus and bacteria using electrostatic charger.
In a statement, the company said that the new line-up of indoor units are designed to provide clean and pure air to homes as well as hospitals, hotels, malls, restaurants and retail among other establishments.
Samsung new range of ACs come equipped with the company's wind-free cooling technology that is said to disperse cool air through up to 15,000 micro air holes to ensure you are met with no cold air hitting directly on your skin. Its advanced airflow is claimed to cool the room faster.
without the discomfort of direct cold airflow. The ACs offer four-step display, a PM 1.0 sensor and three different types of filters. While the pre-filter removes large dust particles, the deodorization filter eliminates unpleasant odors. As mentioned above, the PM 1.0 filter has an electrostatic charge that can capture and sterilize dust up to 0.3 microns. The PM filter is both washable and reusable.
The new line-up is Wi-Fi enabled and is available in three panel variants: 1-way Cassette for unilateral air flow, 4-way Cassette for a synchronized air flow in four directions and 360 Cassette for omni-directional airflow. Samsung's latest range of ACs come with the option of installing an Ionizer that generates active hydrogen and oxygen ions which reduce biological contaminants and reactive oxygen.
Price and availability:
Samsung new Wind-Free ACs come with a starting price of Rs 90,000 (excludes GST). As said before, it will be available in three models – 1-Way Cassette, 4-Way Cassette and 360 Cassette across offline retail stores and online channels.