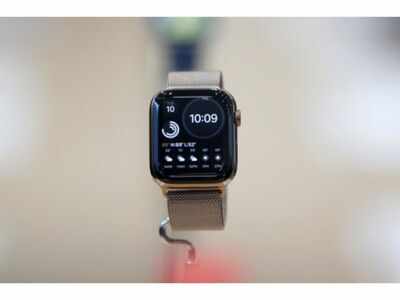 Apple has maintained its lead in the global wearable market in both hearables and wearables category in the first quarter of 2020, according to the latest report by IDC. The Cupertino-based tech giant topped the worldwide wearable market by capturing a 29.3% market share in this quarter.
IDC says that the iPhone maker shipped 21.2 million units in this quarter and witnessed a 59.9% year-over-year growth. Specifically, Apple still continues to be the leader in the watch market — that includes both basic and smartwatches — the company has a market share of 26.8% in this category at the end of the first quarter of 2020.
The report also says that there was a slight dip in the Apple Watch shipments, however, the sales of wireless headphones from the company were more than enough to "offset the negative growth."
Overall, the worldwide shipments of wearable devices were recorded at 72.6 million units making the market grow by 29.7% year over year in this quarter.
After Apple, Chinese technology brand Xiaomi emerged at the second position with a 14% market share and 10.1 million shipments. "The company's expansion outside China combined with a shift in distribution from e-tailers to online and offline retailers has allowed the company to build a comfortable lead over most other brands," said IDC.
At the third position is Samsung that grew by 71.7% in this market year-over-year. The company shipped 8.6 million units and had an 11.9% market share. IDC said that the truly wireless earbuds form the company — Galaxy Buds and Buds+ — have been quite well received and ranked a total of 4 million shipments in this quarter.
At the fourth spot is Huawei (along with its sub-brand Honor) with a close gap with Samsung with 11.1% market share. IDC said that despite a lockdown in China, the company managed to grow as it had a strong online presence and close ties with retailers.
Lastly, at the fifth spot is Fitbit that shipped 2.2 million units in this quartet and had a 3% market share. The company declined 26.1% during the quarter and IDC said that this is because most of the company's production was based in China leading to supply issues. "While the company remains as one of the leading brands in the wearables space and still has a large user base along with promising tech, the lack of a hearable and strong competition from the likes of Apple and Samsung in key markets has suppressed the company's ability to grow," added IDC.